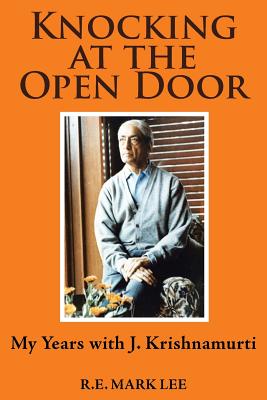 Knocking at the Open Door
My Years with J. Krishnamurti
Paperback

* Individual store prices may vary.
Other Editions of This Title:
Hardcover (9/30/2016)
Description
J. Krishnamurti (1895-1986) was thought by many to be a modern-day equivalent of the Buddha. In fact, he was once even considered to be the second coming of Christ. While many think it wonderful to live and work in close proximity with such a person, it's difficult to understand the depth of what this means and how challenging this might be.
In Knocking at the Open Door, author R.E. Mark Lee provides an ordinary person view of what being close-up and working together with such a man means, how it challenges one at every turn, and how it causes one to question ceaselessly, even more deeply than one ordinarily would. Lee offers an insightful, candid, and heartfelt narrative that reveals various unknown facets of the eminent world teacher J. Krishnamurti and highlights his distinctive vision for education worldwide.
This comprehensive volume brings alive the practical and everyday interactions Lee had with Krishnamurti during a twenty-year period in India and the United Sates. Knocking at the Open Door shares a clear and honest account that demonstrates the challenges of working with Krishnamurti in running a school that is true to the teaching and yet able to function in the reality of modern parental, student, and educational establishment expectations.
Balboa Press, 9781504365024, 306pp.
Publication Date: September 30, 2016