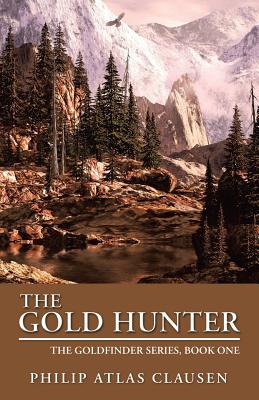 The Gold Hunter (Paperback)
The Goldfinder Series, Book One
Balboa Press, 9781504371582, 258pp.
Publication Date: January 17, 2017
Other Editions of This Title:
Hardcover (1/17/2017)
Paperback (5/18/2015)
* Individual store prices may vary.
Description
This is an epic story (four books) about a boy in Gold Rush California who finds the entrance beneath a lake to a vast motherlode of gold followed by the devastating results of sudden wealth. His dreams of doing good--building his father a steam-powered lumber mill, a beautiful white house with blue shutters for his mother, and a fine speedy horse for his little sister--all are shattered when the king of the mountains comes after him demanding a king's share of the gold.
Rumors of California gold ran wild. Rivers of solid gold lay hidden in mountain valleys and could be harvested with a pick and shovel. Indians would trade chunks of gold for a pretty scarf or a few beads. Somewhere is a secret lake of gold. On his seventeenth birthday Petr Valory finds Gold Lake high and hidden in a valley protected by the Indians for centuries, a place that is a test of courage, a sacred place for dreaming. Far beneath the lake is a hidden chamber and a pharaoh's wildest dreams of gold. Petr finds a fortune and his life turns into chaos. No man should see what lies beneath Gold Lake.