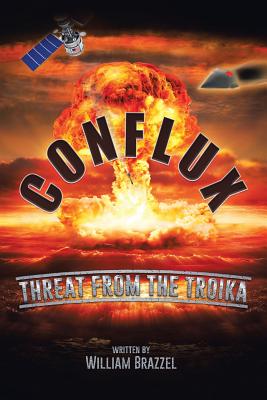 Conflux
Threat from the Troika
Paperback

* Individual store prices may vary.
Other Editions of This Title:
Hardcover (1/12/2018)
Description
A new threat to the United States has emerged within its own borders. Deutsche Christen, a powerful paramilitary organization, led by a ruthless ex-Special Forces Officer, Carl Dietrich, is threatening to overthrow the U.S. government and assume absolute power over the country. Bolstered by the overwhelming support provided by two foreign governments, Dietrich believes his forces to be invincible, and his future rise to power inevitable. Hoping to garner additional members for his organization, he demands an interview with Sean Carrol, an ex-Special Forces officer and an investigative reporter for the New York International News. Dietrich orders that their meeting be held at one of the Deutsche Christen paramilitary camps. To assure Sean's cooperation, he kidnaps his niece and nephew. Understanding Dietrich's rationale for the meeting and further realizing that his niece and nephew aren't going to be released, Sean develops a plan to rescue the children. Desperate, he along with Colonel Gannon, his ex-commander, reorganize his old Special Forces team and create a rescue mission. While tensions rise worldwide and threats of war loom, panic takes center stage, as the prospect for cataclysmic destruction promises to annihilate civilization as we know it.
Balboa Press, 9781504391764, 344pp.
Publication Date: January 12, 2018