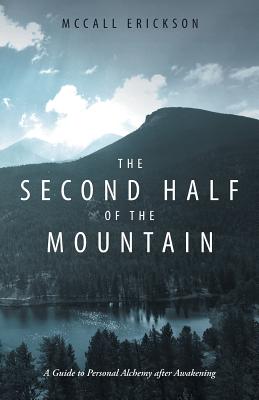 The Second Half of the Mountain (Paperback)
A Guide to Personal Alchemy After Awakening
Balboa Press, 9781504392297, 140pp.
Publication Date: December 11, 2017
* Individual store prices may vary.
Description
What happens when youve done all you know how to do, the paved paths end, and you still feel like youre missing something? The Second Half of the Mountain offers a practical and magical approach to recognizing and working with the deeper and often-confusing inner processes that happen after awakening. In this guidebook, McCall Erickson combines bits of personal story with the timeless building blocks of alchemy to outline the journey for the awakened traveler through the dark nights of the soul and beyond, not as the way, but as a guide to help you make your own way where it sometimes feels there is no way.
About the Author
Having fallen from the good graces of her religious upbringing and finding herself unable to walk any other existing paths that life had to offer, McCall Erickson learned to make her own way in a world that felt like it had no place for her. Her unique voice as a writer of words and songs exploring love, beauty, mystery, and deep process continues to inspire many to follow the pull of their own souls. She enjoys growing her own food, exploring new places, and spending entire afternoons staring at the sky. The Second Half of the Mountain is her first book. You can find her at mccallerickson.com or @mccallerickson on Instagram and Twitter.