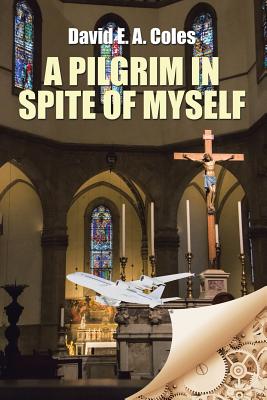 A Pilgrim in Spite of Myself (Paperback)
Authorhouse, 9781504991353, 118pp.
Publication Date: October 24, 2015
Other Editions of This Title:
Hardcover (10/24/2015)
* Individual store prices may vary.
Description
This book traces the author's family history from Elizabethan times, and explains the origin of his surname, Coles. It then tells of the author's lively pilgrimage with shafts of fun, pranks, and occasional terror, from birth to present times. It covers his childhood, education, wartime experience, training, and military service sandwiched between his times in industry. As he was baptised into the Church of England within the Christian churches, with all their variety of practise, he was exposed to a wide range of belief. The book recounts his movement within the churches, where he eventually finds a fine church. There he now finds great happiness and challenge. He leaves you, the readers, to find out for yourselves which church it is, and there is Welcome in that church to all of you. This lively mix of every sort of experience, in marriage, at home and at work, in the pilgrimage that is life, must prove completely interesting, reflecting such experience in many readers' lives, to which they can mirror their own.