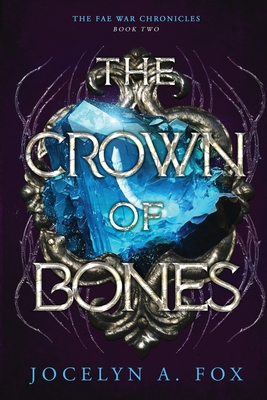 The Crown of Bones (Paperback)
Createspace Independent Publishing Platform, 9781505336689, 600pp.
Publication Date: December 13, 2014
* Individual store prices may vary.
Description
Tess O'Connor is not exactly an ordinary mortal. She is the Bearer of the Iron Sword, the heir to an ancient weapon of power that may be the only way to halt the rising tide of darkness in the Fae realm. After the Battle of the Royal Wood, Tess sets out on her journey across Faeortalam, intent on reaching the Seelie Court to enlist Queen Titania in the final battle against Malravenar. Loyalty to the Bearer binds together her small band of companions, but little else holds the tense peace between wolf-warriors of the far North, Seelie and Unseelie Sidhe. While the world falls deeper into shadow, Tess and her fellow warriors race across the barren lands toward the Seelie Court...for if Brightvale falls, the Bearer will stand alone in the face of unimaginable evil. Legendary creatures reawaken, death roams the once-bright realm, and the fate of more than one world hangs in the balance as Tess realizes that she is the last, best hope for the Fae's survival.