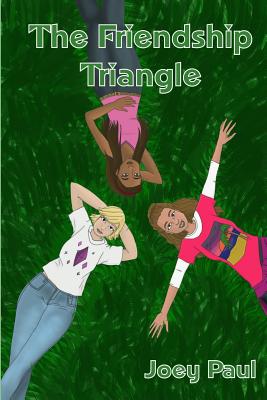 The Friendship Triangle (Paperback)
Createspace Independent Publishing Platform, 9781505412864, 190pp.
Publication Date: February 19, 2012
* Individual store prices may vary.
Description
Did you ever think that running away could solve things? Sometimes the world throws so much at you that escape seems like the only option. Sarah, Chloe, and Charlotte thought that way too. They're about to discover that problems follow you and that sometimes there is more to a friendship that it first seems.
About the Author
Joey is 34, disabled, a writer and a recent graduate with a BA (Hons) in Health and Social Care. She loves to write and is at the moment working on her thirteenth and fourteenth books, as well as preparing her eighth book for publication. She started writing when she was medically retired from her job at the age of 19. Her first book was released in 2005 and after a brief time away, her second one was released in 2011. In addition to writing books, she also enjoys reading them, and can often be found resting in bed with a good book, a cat and an ukulele. When not resting, she loves to get out and about in her wheelchair on the hunt for new geocaches!