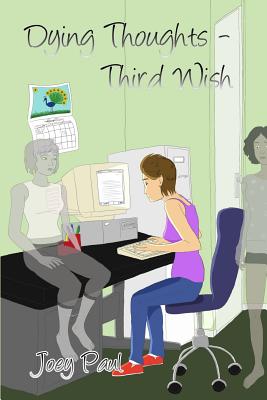 Dying Thoughts - Third Wish (Paperback)
Createspace Independent Publishing Platform, 9781505412949, 362pp.
Publication Date: October 8, 2015
* Individual store prices may vary.
Description
Join Tara and Kaolin in the third book in the Dying Thoughts Series. It.
About the Author
Joey Paul is an indie author, exploring the young adult crime genre. She has released eight books in total so far, with a ninth due out in the summer of 2016. Her current works include the "Dying Thoughts" series, and she is planning to start writing the last book. She usually writes crime and mystery fiction, with a paranormal twist, but she has been known to dabble in contemporary romance and general fiction. She is writing her fifteenth and sixteenth books at the moment, having recently finished her last two. Joey is disabled and a recent graduate from The Open University with a BA (Hons) in Health & Social Care. When not reading medical textbooks, she enjoys reading crime novels, medical dramas and young adult novels. When she's out and about, she likes looking for Tupperware in the woods with GPS satellites, otherwise known as geocaching. And when she's not doing THAT, she's sleeping! She's 34 and has been writing since she was retired from her job on medical grounds at the age of 19. She plans to write for as long as she has ideas or until someone tells her to stop!