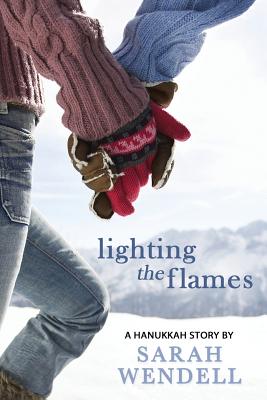 Lighting the Flames (Paperback)
Createspace Independent Publishing Platform, 9781505542073, 176pp.
Publication Date: December 13, 2014
* Individual store prices may vary.
Description
Genevieve and Jeremy have known each other since they were seven, and have been summertime best friends at Camp Meira, a Jewish overnight camp in the mountains. As campers, and then as staff, their friendship was a constant, something neither wanted to change, no matter how tempting those changes might be. Then, last year, with little warning, Jeremy left camp early. After that summer, Gen left the country on a graduate fellowship. Now, a little over a year since they were last at Meira, Gen and Jeremy are back together to help run a special Winter Camp during Hanukkah. Any water under the bridge is frozen this time of year, and with so much left unspoken and unexplained, this week may be their chance to rekindle their friendship, or turn it into something new.
About the Author
Sarah Wendell is author of the book Everything I Know About Love, I Learned from Romance Novels, and co-author of Beyond Heaving Bosoms: The Smart Bitches' Guide to Romance Novels. Sarah is also the author of Lighting the Flames, a Hanukkah romance novella. As co-founder and current mastermind of Smart Bitches Trashy Books, one of the most popular blogs examining romance fiction, Sarah spends her days managing mayhem, reviewing romance novels, asking why all the models have their shirts open but still tucked in, and celebrating the romance genre and the women who read and write it. Sarah has appeared on programs such as Good Morning America, The Today Show, and NPR's All Things Considered and been a guest lecturer at Yale, Princeton, and Duke Universities. She has also been part of a question on NPR's Wait, Wait, Don't Tell Me - twice! You can find Sarah on Twitter @smartbitches, on Facebook, or on her couch, most likely with her eyeglasses turned towards a book.