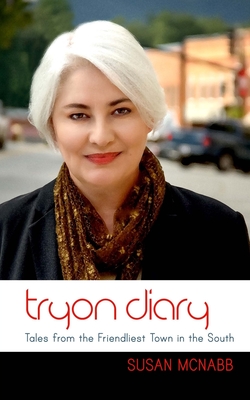 Tryon Diary (Paperback)
Tales from the Friendliest Town in the South
Createspace Independent Publishing Platform, 9781505549393, 138pp.
Publication Date: January 8, 2015
* Individual store prices may vary.
Description
Fall in love with Tryon, North Carolina, in this collection of Susan McNabb's insightful and often funny weekly newspaper columns from the Tryon Daily Bulletin as she discovers the unexpected in small-town life after nearly three decades in Hollywood. Included are her thoughts on Tryon native Nina Simone, the Mule Club, and rented goats.
About the Author
Susan McNabb is an American newspaper columnist and author. She was raised in Asheville, North Carolina, has an English Literature degree from the University of Tennessee, and lived and worked as a Los Angeles model and commercial actor for nearly three decades before returning to North Carolina and settling in the small town of Tryon with her husband and rescued dogs. Susan writes Tryon Diary, a weekly observational column in the Tryon Daily Bulletin, "The World's Smallest Daily Newspaper," has published a collection of her columns by the same name, and writes romantic fiction under the name Suki McMinn.