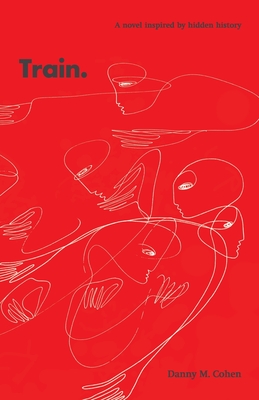 Train
Paperback

* Individual store prices may vary.
Description
Over ten days in 1943 Berlin, six teenagers witness and try to escape the Nazi round-ups. This young adult thriller is based on real events and inspired by hidden stories of Nazi genocide. Giving voice to the unheard victims of Nazism - the Roma, the disabled, intermarried Jews, homosexuals, political enemies of the regime - this thriller will change how we think about Holocaust history. Suitable for age 13 and up, TRAIN is an edge-of-your-seat page-turner that will inspire and surprise students and adults alike. "A stunning achievement... From the start, TRAIN's historically grounded depiction of Hitler's young victims creates unrelenting compassion and suspense." - Dr. Phyllis Lassner, Holocaust scholar "TRAIN not only fills a gap in Holocaust literature; it is also powerful, moving, and hard to put down." - Alexis Storch, The Center for Holocaust and Humanity Education "TRAIN will change the way we think about Holocaust history." - Ellen Rago, Social Studies Teacher "TRAIN is an essential read for Holocaust and Genocide educators, students, and anyone who believes in the profound power of brilliant storytelling, the resilience of the human spirit, and the need to shed light on and bring a voice to the often shadowed narratives of the Holocaust." - Kelley Szany, Illinois Holocaust Museum & Education Center "It's a fascinating book. I couldn't put it down. I read it in two afternoons." - Tony Sarabia, The Morning Shift, WBEZ 91.5 Chicago Marko screwed up. But he's good at swallowing his fear. By now, the 17-year-old 'Gypsy' should be far from Nazi Germany. By now, he should be with Alex. That's how they planned it. But while Marko has managed to escape the Gestapo, Alex has been arrested in the final round-ups of Berlin's Jews. Even worse, Marko's little cousin Kizzy is missing. And Marko knows he's to blame. Yet the tides of war are turning. With hundreds of Christian women gathered in the streets to protest the round-ups, the Nazis have suspended the trains to the camps. But for how long? Marko must act now. Against time, and with British warplanes bombing Berlin, Marko hatches a dangerous plan to rescue Alex and find Kizzy. There are three people who can help: Marko's sister with her connections to the Resistance, Alex's Catholic stepsister, and a mysterious Nazi girl with a deadly secret. But will Marko own up to how Kizzy disappeared? And then there's the truth about Alex - they just wouldn't understand.
Createspace Independent Publishing Platform, 9781505560459, 382pp.
Publication Date: January 13, 2015
About the Author
Danny M. Cohen is an author of human rights fiction for young adults, including the historical thriller, TRAIN, the short stories DEAD ENDS and THE 19TH WINDOW, and the forthcoming contemporary thriller HIDE OR SPEAK. A professor at Northwestern University's School of Education and Social Policy and The Crown Family Center for Jewish and Israel Studies, Danny teaches about the design of Holocaust education, Holocaust fiction, and marginalized narratives of human rights. He is an appointed member of the Illinois Holocaust and Genocide Commission and sits on the editorial advisory board of the journal The Holocaust in History and Memory. He was a faculty fellow of the Auschwitz Jewish Center and is a global justice fellow of the American Jewish World Service. Danny designed the pedagogical track of the inaugural docent training program of the Illinois Holocaust Museum and Education Center. Originally from London, Danny lives in Chicago with his husband and their daughter.