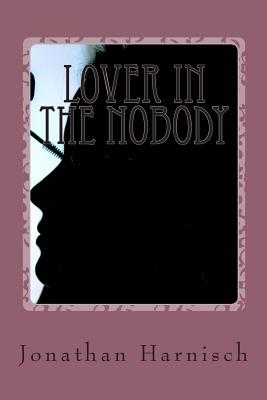 Lover in the Nobody (Paperback)
Createspace Independent Publishing Platform, 9781505562460, 174pp.
Publication Date: December 15, 2014
* Individual store prices may vary.
Description
A mentally ill man wrestles with his fetishes and inner demons in a novel that goes to extremes. Jonathan Harnisch's Lover in the Nobody is a cross between intense sadomasochistic erotica and a psychological memoir, complete with graphic torture scenes and a compendium of characters that may or may not inhabit the head of the protagonist. Not for the faint of heart, this is a take on sexual fulfillment and schizophrenia. Georgie Gust has Tourette's syndrome and dissociative identity disorder and is in the process of checking himself out of the mental health facility to which he self-committed. The depths of his depravity and the nature of his mental illness are explored through interactions with the three main people in his life--his chauffeur, his friend, and his lover. The line between reality and Georgie's fantasies is often unclear. Georgie is a fascinating character with a varied and somewhat disturbing inner life. Erotic fetishism and violent fantasies give an odd structure to his random thoughts; the more he focuses on any particular fantasy, the clearer and less random his thinking becomes. When Georgie is with his therapist, his thoughts bounce between people he knows, and then he concludes, "They're nothing in my world, Dr. C. In my world, they don't even exist. That's the beauty of it, you see." Then, a few random thoughts later, his focus hones in on Dr. C's breasts and feet, and his thinking becomes more sequential and orderly as he relates his fantasy: "She wants me, wants to seduce me. Tempting me like that. With her tits. Her feet. The frenzy and disorder in Georgie's brain are well represented in Harnisch's writing style. Because the point of view shifts from Georgie to the chauffeur to a somewhat omniscient third-person narrator, with font changes marking interjections, it is sometimes difficult to grab on to what is real. Wobbly perspectives seem to emphasize the mentally unbalanced nature of Georgie's life and sexual fantasies. The unpredictability and violence of his fantasies also clearly illustrates his continual internal struggles. Sadomasochistic scenes are detailed to the extreme. "I wish I could have the courage to abandon myself from all of my obsessions," writes Georgie in his diary, very aptly summing up the totality of his experiences. Those who appreciate descriptive fetishistic erotica or have an interest in the motivations of the mentally ill stand to appreciate Georgie's experiences, whether real or imagined. -- Foreword Clarion Reviews.
About the Author
Envision a blend of a mentally ill mind with unsurpassed resiliency and fiery intellect and your result would be the brilliant Jonathan Harnisch. An all-around artist, Jonathan writes fiction and screenplays, sketches, imagines, and creates. Produced filmmaker, fine artist, musician, and published erotica author, Jonathan holds myriad accolades, and his works captivate the attention of those who experience it. Manic-toned scripts with parallel lives, masochistic tendencies in sexual escapades, and disturbing clarities embellished with addiction, fetish, lust, and love, are just a taste of themes found in Jonathan's transgressive literature. Conversely, his award-winning films capture the ironies of life, love, self-acceptance, tragedy and fantasy. Jonathan's art evokes laughter and shock, elation and sadness, but overall forces you to step back and question your own version of reality. Scripts, screenplays, and schizophrenia are defining factors of Jonathan's life and reality - but surface labels are often incomplete. Jonathan is diagnosed with several mental illnesses from schizoaffective disorder to Tourette's syndrome; playfully, he dubs himself the "King of Mental Illness." Despite daily symptomatic struggles and thoughts, Jonathan radiates an authentic, effervescent, and loving spirit. His resiliency emanates from the greatest lesson he's learned: laughter. His diagnoses and life experiences encourage him to laugh at reality as others see it. Wildly eccentric, open-minded, passionate and driven, Jonathan has a feral imagination. His inherent traits transpose to his art, making his works some of the most original and thought-provoking of modern day. Jonathan Harnisch's struggles with his mental health conditions are interlinked with the incomprehension of non-sufferers, which provokes him to explain his reality. He has explored a range of media, including film, music, and now the written word, to help the general public understand exactly what it feels like to suffer from schizophrenia. By fictionalizing the day-to-day meetings of multiple personalities, he is illuminating a corner of psychiatry that few understand. As an author with schizophrenia, Jonathan Harnisch is ideally placed to share the unusual perception commonly defined as 'mental illness'. Harnisch is not dealing with an altered reality, but a double reality. His main characters, Ben Schreiber and Georgie Gust, perfectly illustrate how two lives can share the same body.