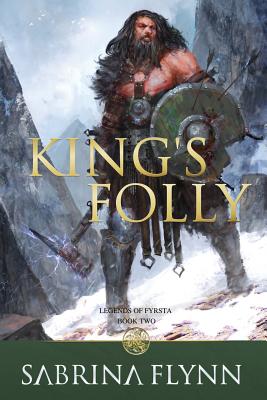 King's Folly (Paperback)
Createspace Independent Publishing Platform, 9781505575736, 466pp.
Publication Date: November 24, 2014
* Individual store prices may vary.
Description
Battered and broken, Marsais, Oenghus, and Isiilde have risked an unknown Gateway to flee a traitorous madman. The Portal spews the three, along with a trio of devout paladins, into a vast wilderness of lurking death. Isiilde soon discovers how inhospitable the realms truly are. The courageous nymph can only follow her guardian Oenghus and her Bonded through horrors unimagined, as she tries to navigate the darkness creeping over her own heart.
About the Author
Sabrina lives in perpetual fog and sunshine with a rock troll and two crazy imps. She spent her youth trailing after insanity, jumping off bridges, climbing towers, and riding down waterfalls in barrels. After spending fifteen years wrestling giant hounds and battling pint-sized tigers, she now travels everywhere via watery portals leading to anywhere. She is the author of two books series: Legends of Fyrsta and Ravenwood Mysteries.