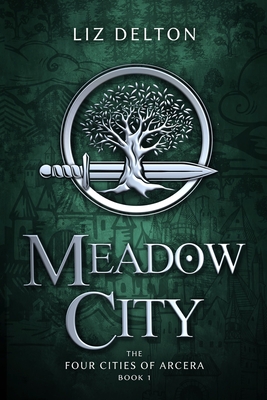 Meadowcity
Paperback

* Individual store prices may vary.
Description
She's on a mission to save the world. He wants to forge a new empireOnly one of them will win.When Sylvia Thorne returns home to Meadowcity to deliver a letter, she discovers the correspondence is a declaration of war from Skycity: the first war the Four Cities of Arcera have seen in a thousand years.Governor Sorin Greyling of Skycity has made a discovery that changes everything he knew about the Four Cities: a discovery that leads him to create a more united Arcera. At any cost.Sylvia must embark on a quest that will decide the fate of the Four Cities forever. And if she's not careful, it won't be just her life she's risking-but everyone in Meadowcity."Engaging, creative, and delightful. ...] A strong opening to the Arcera series "- Reader's Favorite.
Createspace Independent Publishing Platform, 9781505687248, 250pp.
Publication Date: January 12, 2015
About the Author
Raised in the Northeast, LIZ DELTON has spent a lot of time in both woods and cities. While living for five years in Philadelphia, she got a taste for the city, but didn't find it green enough, and currently resides in what some would call "the middle of woods". Visit her website at LizDelton.com.