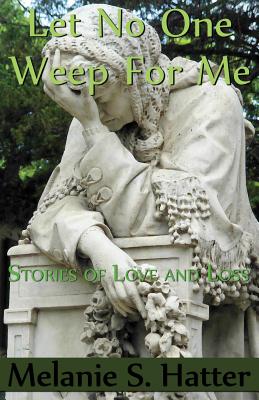 Let No One Weep for Me (Paperback)
Stories of Love and Loss
Createspace Independent Publishing Platform, 9781505893656, 170pp.
Publication Date: April 22, 2015
* Individual store prices may vary.
Description
In these 15 poignant stories, Melanie S. Hatter explores the tenuous hold we have on those we love, the heartache of loss, and the peace of self-discovery. The characters make their way through an often confusing world. They grapple with the complex nature of relationships and struggle to understand their place in such roles as wife, husband, lover, mother, daughter. From the District of Columbia to North Carolina, from Colombia to Italy, each story draws the reader in with crisp writing, rich characters and intimate settings. "Melanie Hatter is an adept seer in the manner of Marita Golden and Maxine Clair. Her catchy stories play out in the shadowbox of the heart - familial dramas loaded with emotional spunk and live wires that spit and short out in a burst of fireworks. She plunks us down among generations of women trapped in the fantasy of happily ever, their damaged goods men, their family problems, their schemes, and their despair. These spirited characters, kidnappings, betrayals, obsessions, and losses, resonate long after you close this spectacular book. " Richard Peabody, editor, Gargoyle Magazine.
About the Author
Melanie S. Hatter is the winner of the 2011 Washington Writers' Publishing House Fiction Prize for her debut novel, "The Color of My Soul." Her short stories have appeared in The Whistling Fire, Defying Gravity anthology, TimBookTu and Diverse Voices Quarterly, and her short story, "Obsessed with Claudia," won the First Annual Romantic Tales Writing Contest. Born and raised in Scotland (UK), Melanie received a bachelor's degree from Hampton University and a master's in writing from Johns Hopkins University. She has a background in journalism and corporate communications.