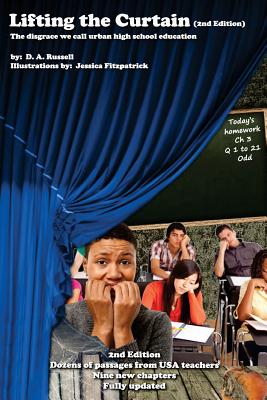 Lifting the Curtain (2nd Edition): The Disgrace We Call Urban High School Education (Paperback)
The Disgrace We Call Urban High School Education
Createspace, 9781506015989, 276pp.
Publication Date: January 5, 2015
About the Author
D. A. Russell has spent the last ten years as a math teacher in one of the urban high schools that is the subject of Lifting the Curtain. He is an honors graduate of Dartmouth College, and has his master's degree from Simon School, where he was valedictorian of his class. Russell is a decorated Vietnam veteran. He has two children that he treasures, and four grandchildren. His son is a police officer who served in the US Army in Afghanistan, earning a Bronze Star for valor. His daughter is a lawyer and his most passionate fan and honorary literary agent. Russell has a passion for children that dominates his life. He has taught and coached children for decades. Few things are more important in Russell's view than to cherish the children who are our real treasures in this world. He is a contributor for education matters to the Huffington Post, and runs a personal blog at: LiftingTheCurtainOnEducation.wordpress.com dedicated to letting teacher voices be heard in the real problems with education.
Advertisement