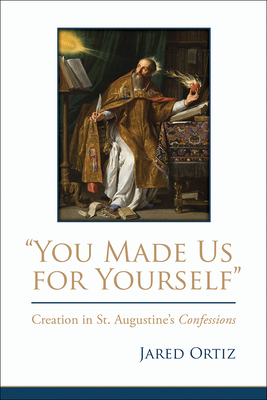 You Made Us for Yourself
Creation in St. Augustines Confessions
Paperback

* Individual store prices may vary.
Description
Augustines Confessions is probably the most commented-upon text of early Christianity. Yet, there is a general consensus that this justly famous work is neither well composed nor structurally unified. You Made Us for Yourself aims to challenge this common notion by approaching the Confessions in light of what Augustine himself would have considered most fundamental: creation, understood in a broad sense. Creation, for Augustine, is an epiphany, a light that reveals who God is and who human beings are. It is not merely one doctrine or theme among others, but is the foundational context that illumines all doctrines and all themes. Moreover, creation, for Augustine, is dynamically ordered toward the church, toward the deified destiny the body of Christ both is and brings about. Thus, the Confessions itself can be understood as Augustines prayer of praise in thanksgiving for the unmerited gift of creation (and re-creation). It is his self-gift back to Goda kind of eucharistic offering intended to take up and bring about the same in his readers. Augustines rich understanding of creation, then, can account for the often despaired-of meaning, structure, and unity of the Confessions.
Fortress Press, 9781506406862, 284pp.
Publication Date: April 1, 2016