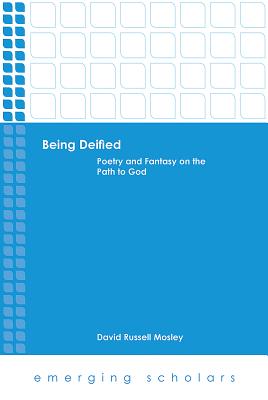 Being Deified (Hardcover)
Poetry and Fantasy on the Path to God (Emerging Scholars)
Fortress Press, 9781506410821, 296pp.
Publication Date: December 1, 2016
* Individual store prices may vary.
Description
Being Deified examines the importance of deification for Christian theology and the role of human creativity. Deification has explanatory force for the major categories of Christian theology: creation, fall, incarnation, theological anthropology, as well as the sacraments. It explains, in part, the why of creation and the what of humanityGod created in order to deify, humanity is created to be deified; the what of the fallthe desire for divinity outside of Gods gifts; the purpose for the incarnationto deify; and what end the sacraments aiddeification. Essential to deification is human creativity, for humans are created in the image of God, the Creator.
In order to explore this dimension of deification, Being Deified focuses on works of poetry and fantasy, in many ways the pinnacle of human creativity, since both genres cause the making strange of things familiar (language and creation itself) in part to make them better known, particularly as creations of the Creator. Therefore, this volume utilizes the work of fantasy writers and poets in order both to show the importance of fantasy and poetry for theology in general and for their importance in human deification.
or
Not Currently Available for Direct Purchase