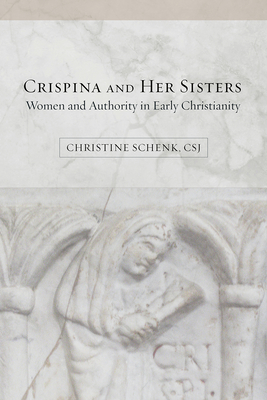 Crispina and Her Sisters (Paperback)
Women and Authority in Early Christianity
Fortress Press, 9781506411880, 480pp.
Publication Date: December 15, 2017
* Individual store prices may vary.
Description
Discovering reliable information about women in early Christianity is a challenging enterprise. Most people have never heard of Bitalia, Veneranda, Crispina, Petronella, Leta, Sofia the Deacon, and many others even though their catacomb and tomb art suggests their authority was influential and valued by early Christian communities. This book explores visual imagery found on burial artifacts of prominent early Christian women. It carefully situates the tomb art within the cultural context of customary Roman commemorations of the dead. Recent scholarship about Roman portrait sarcophagi and the interpretation of early Christian art is also given significant attention. An in-depth review of women's history in the first four centuries of Christianity provides important context. A fascinating picture emerges of women's authority in the early church, a picture either not available or sadly distorted in the written history. It is often said ""a picture is worth a thousand words."" The portrait tombs of fourth-century Christian women suggest that they viewed themselves and/or their loved ones viewed them as persons of authority with religious influence.