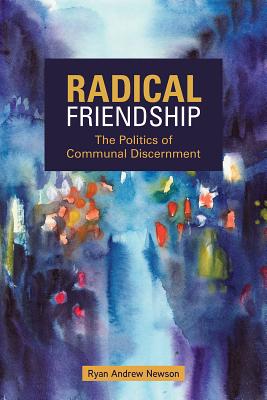 Radical Friendship (Paperback)
The Politics of Communal Discernment
Fortress Press, 9781506420318, 242pp.
Publication Date: April 1, 2017
* Individual store prices may vary.
Description
In a society that is increasingly marked by apathy, division, and moral incompetence, how might Christians set about working with others in such a way as to begin to address those challenges that seem to overwhelm our capacity to respond? In Radical Friendship, Ryan Newson argues that the often-neglected practice of communal discernment provides a path to faithful political engagement that is worthy of reconsideration, especially given its ability to create authentic friendships both within and beyond the church. Such friendships, Newson maintains, are capable of fostering a type of competence in people who engage the practice that can counteract those social, political forces that are antithetical to competences formation.
Uniquely, Newson explores the contours of communal discernment as a practice that is especially relevant to Christians seeking radical democratic alternatives to political liberalism. Communal discernment is shown to be capable of generating conscientious participation in grassroots politics; additionally, this practice enables Christians to enjoy reciprocal, discerning relationships with people of differing convictional communities. Indeed, communal discernment turns out to be capable of preparing Christians to recognize and celebrate analogues to the practice in the world at large.