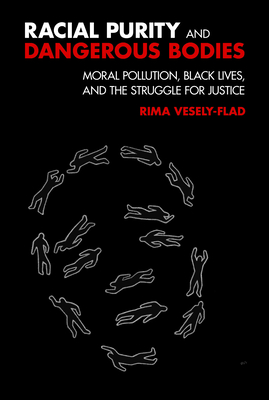 Racial Purity and Dangerous Bodies (Paperback)
Moral Pollution, Black Lives, and the Struggle for Justice
Augsburg Books, 9781506420493, 272pp.
Publication Date: June 1, 2017
* Individual store prices may vary.
Description
At the center of contemporary struggles over aggressive policing practices is an assumed association in U.S. culture of blackness with criminality. Rima L. Vesely-Flad examines the religious and philosophical constructs of the black body in U.S. society, examining racialized ideas about purity and pollution as they have developed historically and as they are institutionalized today in racially disproportionate policing and mass incarceration. These systems work, she argues, to keeps threatening elements of society in a constant state of harassment and tension so that they are unable to pollute the morals of mainstream society. Policing establishes racialized boundaries between communities deemed dangerous and communities deemed pure and, along with prisons and reentry policies, sequesters and restrains the pollution of convicted criminals, thus perpetuating the image of the threatening black male criminal. Vesely-Flad shows how the anti-Stop and Frisk and the Black Lives Matter movements have confronted these systems by exposing unquestioned assumptions about blackness and criminality. They hold the potential, she argues, to reverse the construal of pollution and invasion in Americas urban cores if they extend their challenge to mass imprisonment and the\\ barriers to reentry of convicted felons.
or
Not Currently Available for Direct Purchase