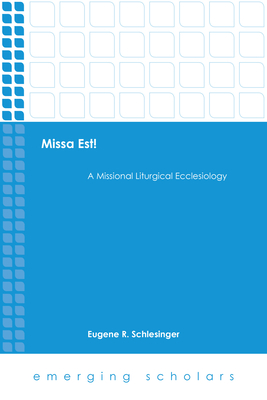 Missa Est! (Hardcover)
A Missional Liturgical Ecclesiology (Emerging Scholars)
Fortress Press, 9781506423340, 302pp.
Publication Date: January 1, 2017
* Individual store prices may vary.
Description
The twenty-first-century church cannot afford to neglect mission. When church and culture no longer share a common outlook, the only way forward is mission. Pope Francis recognizes this in his call for a missionary conversion of the church. Responding to this invitation, is a constructive work in ecclesiology addressing the relationship between liturgy and mission in the church's life. It advances a notion of the church grounded in both liturgy and mission, where neither is subordinated to nor collapsed into the other. The church's liturgical rites disclose and enact the church's identity as a missionary community.
Close examination of the sources at the heart of traditional communion ecclesiology: Trinitarian theology, the sacraments of initiation, and eucharistic theology, yields an ecclesiology in which the church is constituted by both liturgy and mission. These are two distinct ways of participating in the triune life of God, which is revealed in the paschal mystery. The church's pilgrimage to God's kingdom takes it through the world in mission. The church, as the body of Christ, is given away to God and to the world, for the world's salvation. The result is a contemporary restatement of traditional ecclesiology, transposed into a missional key.