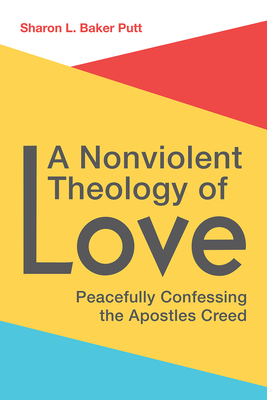 A Nonviolent Theology of Love
Peacefully Confessing the Apostles Creed
Paperback

* Individual store prices may vary.
Description
The impetus behind the ease with which the church has periodically justified violent behavior lies in its conceptual image of God as a violent deity. This book emerges out of a passion to think differently--albeit biblically--about the character of God and articulates a theological construction of a nonviolent God--an alternative to any image of God that seems to condone human violence. It calls the church to rethink theology as something other than what might be termed ""redemptive violence"" and encourages Christians to reinterpret Scripture and traditional theological beliefs in ways that are more faithful to the God disclosed in Jesus of Nazareth.
Students of theology need a fresh glimpse of the love, mercy, and redemptive power of God through Jesus. As it follows the structure of the Apostles' Creed through the various theological topics, this book reminds Christians to share in God's desires for peace and love and to recommit themselves to the call of God to be
""ministers of reconciliation"" and lovers of both neighbors and enemies even while, at times, responding to violence with nonviolent resistance.
Fortress Press, 9781506424934, 325pp.
Publication Date: February 2, 2021
or
Not Currently Available for Direct Purchase