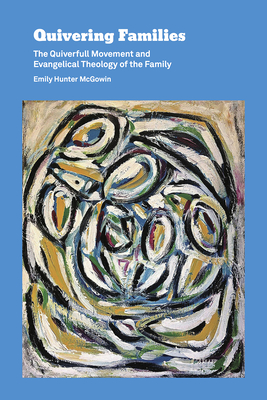 Quivering Families
The Quiverfull Movement and Evangelical Theology of the Family
Paperback

* Individual store prices may vary.
Description
American evangelicals are known for focusing on the family, but the Quiverfull movement intensifies that focus in a significant way. Often called Quiverfull due to an emphasis on filling their quivers with as many children as possible (Psalm 127:5), such families are distinguishable by their practices of male-only leadership, homeschooling, and prolific childbirth. Their primary aim is multigenerational faithfulness - ensuring their descendants maintain Christian faith for many generations. Many believe this focus will lead to the Christianization of America in the centuries to come.
Quivering Families is a first of its kind project that employs history, ethnography, and theology to explore the Quiverfull movement in America. The book considers a study of the movement's origins, its major leaders and institutions, and the daily lives of its families. Quivering Families argues that despite the apparent strangeness of their practice, Quiverfull is a thoroughly evangelical and American phenomenon. Far from offering a countercultural vision of the family, Quiverfull represents an intensification of longstanding tendencies. The movement reveals the weakness of evangelical theology of the family and underlines the need for more critical and creative approaches.
Fortress Press, 9781506427607, 296pp.
Publication Date: May 1, 2018
or
Not Currently Available for Direct Purchase