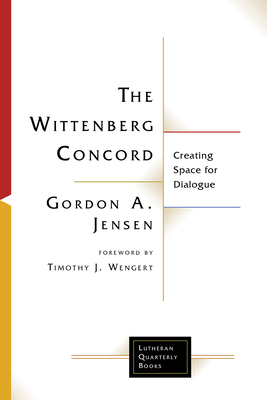 Wittenberg Concord (Paperback)
Creating Space for Dialogue (Lutheran Quarterly Books)
Fortress Press, 9781506431567, 235pp.
Publication Date: August 1, 2018
* Individual store prices may vary.
Description
Rethinking the Wittenberg Concord for Today
One of the mostly forgotten gems of the sixteenth century Reformations is the Wittenberg Concord. Signed in 1536 by representatives of evangelical southern German imperial cities and territories and the Lutherans, the dialogue that led to the concord provided space for the participants to have a meaningful dialogue that led to the recognition of each other's understanding of the sacraments as orthodox. This was remarkable, given the very public failures at Marburg in 1529 and Augsburg in 1530. The lack of agreement threatened the unity of the evangelical estates and made them, along with the Reformation teachings, vulnerable to attack by the Holy Roman Empire and the Roman Catholic Church.
The dialogue participants created enough space in their own understandings of the sacraments of baptism, absolution, and the Lord's Supper to allow the agreement to occur--and function reasonably well, at least until the beginning of the Thirty Years War in 1618.
The final two chapters explore how this concord has impacted the church since its acceptance, and how the lessons learned from this dialogue can assist churches today in providing healthy spaces for ecumenical dialogue to discuss controversial issues.
or
Not Currently Available for Direct Purchase