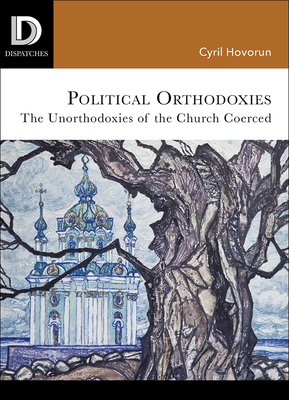 Political Orthodoxies
The Unorthodoxies of the Church Coerced (Dispatches)
Paperback

* Individual store prices may vary.
Description
Dispatches on nationalism and religion
As an insider to church politics and a scholar of contemporary Orthodoxy, Cyril Hovorun outlines forms of political orthodoxy in Orthodox churches, past and present.
Hovorun draws a big picture of religion being politicized and even weaponized. While Political Orthodoxies assesses phenomena such as nationalism and anti-Semitism, both widely associated with Eastern Christianity, Hovorun focuses on the theological underpinnings of the culture wars waged in eastern and southern Europe. The issues in these wars include monarchy and democracy, Orientalism and Occidentalism, canonical territory, and autocephaly. Wrought with peril, Orthodox culture wars have proven to turn toward bloody conflict, such as in Georgia in 2008 and Ukraine in 2014.
Accordingly, this book explains the aggressive behavior of Russia toward its neighbors and the West from a religious standpoint. The spiritual revival of Orthodoxy after the collapse of Communism made the Orthodox church in Russia, among other things, an influential political protagonist, which in some cases goes ahead of the Kremlin. Following his identification and analysis, Hovorun suggests ways to bring political Orthodoxy back to the apostolic and patristic track.
Fortress Press, 9781506431604, 226pp.
Publication Date: October 1, 2018
or
Not Currently Available for Direct Purchase