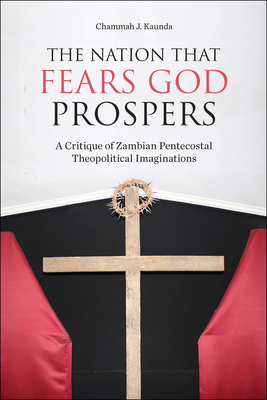 The Nation That Fears God Prospers
A Critique of Zambian Pentecostal Theopolitical Imaginations
Paperback

* Individual store prices may vary.
Description
Through its strength in numbers and remarkable presence in politics, Pentecostalism has become a force to reckon with in twenty-first-century Zambian society. Yet, some fundamental questions in the study of Zambian Pentecostalism and politics remain largely unaddressed by African scholars. Situated within an interdisciplinary perspective, this unique volume explores the challenge of continuity in the Zambian Pentecostal understanding and practice of spiritual power in relation to political engagement. Chammah J. Kaunda argues that the challenge of Pentecostal political imagination is found in the inculturation of spiritual power with political praxis. The result of this inculturation is that Zambian Pentecostals sacralize the political authority of state power through the charisma of the national president and other major political personalities. It has also contributed to the construction of Zambian Pentecostal leadership that is deified rather than leadership that is formed through the struggles and experiences of the marginalized and powerless. Kaunda argues that the solution does not lie either in desacralization of powers or the separation between the church and the state, but rather in rethinking the Christ event as a paradigm for the recovery of Pentecostalism's sociopolitical prophetic dynamism.
Fortress Press, 9781506447056, 150pp.
Publication Date: January 1, 2019
or
Not Currently Available for Direct Purchase