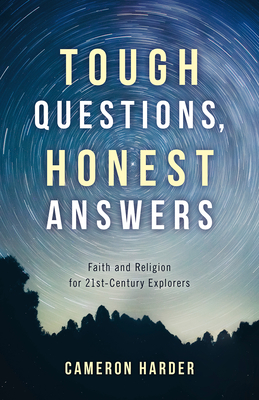 Tough Questions, Honest Answers
Faith and Religion for 21st-Century Explorers
Paperback

* Individual store prices may vary.
Description
In Tough Questions, Honest Answers, Christian theologian Cameron Harder explores pressing contemporary challenges to religion--from religion itself to modern big ideas that often confound thoughtful seekers.
Asking, Is it good to believe in God? he examines some of the social costs and benefits of religious commitment. Issues addressed include religion and violence, religion and child sexual abuse, mystery and miracle, the compatibility of science and faith, and God's role when bad things happen. Harder also reflects on whether there is room for faith and religion in the twenty-first century and shares his own reasons for claiming the Christian faith.
Tough Questions, Honest Answers is an excellent conversation starter for inquirers, skeptics, and faithful doubters. Young parents who are wondering how to nurture their child's spirituality and older readers who want to re-think their faith in light of what they've learned about the world over the decades will appreciate Cameron Harder's forthright, accessible discussion.
Harder strives in this book to be personally honest with the questions he raises, to push past common platitudes and propaganda others offer in response to them. He acknowledges, I'm an explorer too--looking for a clearer view of what religion could be, and should not be, for my children and grandchildren.
Fortress Press, 9781506453842, 140pp.
Publication Date: May 5, 2020