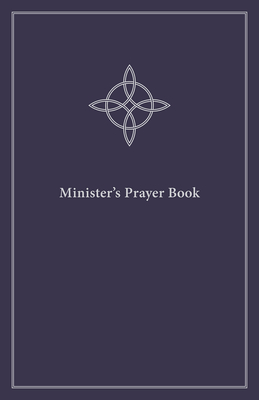 Minister's Prayer Book
An Order of Prayers and Readings, Revised Edition
Hardcover

* Individual store prices may vary.
Description
Since it first appeared in print in 1959, John Doberstein's Minister's Prayer Book has been a devotional classic among Lutheran pastors. Written by a pastor for other pastors, Doberstein's work recognizes the need for the pastor to drink from a well of rich resources to sustain the spiritual vitality needed to serve faithfully in parish ministry. The fact that this manual of devotion is still available more than fifty years later is a testament to the timelessness of the collection Doberstein gathered, as well as to his own pastoral acumen. Other than a minor revision made in 1986 by Philip Pfatteicher to update the propers, there has been no attempt to bring fresh material to Doberstein's work, no attempt to update it for a new generation. Until now. This revised edition recognizes the increasingly diverse face of clergy. New resources--prayers and readings written by women, people of color, and Christians from around the world--give the collection a broader appeal. The beauty of the Minister's Prayer Book is its intentional re-centering of the pastor's calling on word and sacrament, on pastoral care, and on being fully present and engaged in the lives of God's people.
Fortress Press, 9781506454528, 458pp.
Publication Date: February 4, 2020