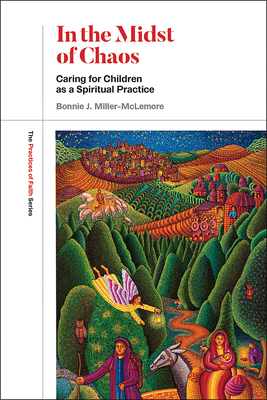 In the Midst of Chaos
Caring for Children as Spiritual Practice (Practices of Faith)
Paperback

* Individual store prices may vary.
Description
How the daily practices of life with children can shape our faith
In the Midst of Chaos explores parenting as spiritual practice, building on Bonnie J. Miller-McLemore's fresh conceptions of children from her book Let the Children Come.
She questions conventional perceptions that spiritual practices require silence, solitude, and uninterrupted prayer and that assume a life unburdened by care of others. She is both honest about the difficulties and attentive to the blessings present in everyday life and demonstrates that the life of faith encompasses children and the adults who care for them.
Miller-McLemore explores how parents might use seven daily practices, such as play, reading, chores, and saying goodbye or goodnight as rich opportunities to shape both parent and child morally and spiritually.
Through these experiences, she shows how the very care of children forms and reforms the faith of adults themselves, contrary to the belief that adults must form children. In the Midst of Chaos also goes beyond the typical focus on individual self-fulfillment by tackling difficult questions of social justice and mutuality in the ways families live together.
Readers will find in this book an invitation to love those around them in the midst of life's craziness and to live more deeply in grace.
Fortress Press, 9781506454597, 242pp.
Publication Date: January 1, 2019