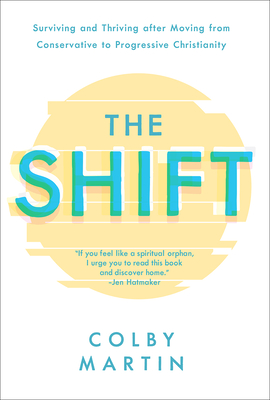 The Shift
Surviving and Thriving After Moving from Conservative to Progressive Christianity
Hardcover

* Individual store prices may vary.
Description
When Christians are kicked out of their conservative churches or leave because they no longer feel at home, they embark on a journey of freedom and fear, love and loneliness, empowerment and pain. The movement from conservative to progressive Christianity is a serious shift. Colby Martin has traversed this treacherous territory, survived its hardships, and is now turning around to share what he's learned.
This book is a friendly survival guide to help followers of Jesus navigate the strange and confusing landscape when shifting from conservative to progressive Christianity. This book will prepare progressive Christians (from long-time progressives to those just starting out) for the pitfalls awaiting them as they shift out of their conservative world, and it will equip them for a more abundant, thriving, and peace-filled spiritual life.
Fortress Press, 9781506455495, 200pp.
Publication Date: April 21, 2020