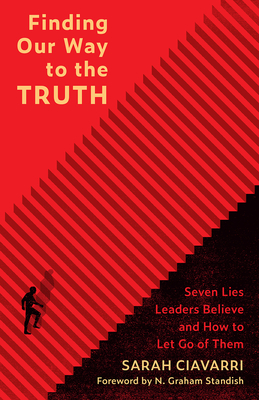 Finding Our Way to the Truth
Seven Lies Leaders Believe and How to Let Go of Them
Paperback

* Individual store prices may vary.
Description
In Finding Our Way to the Truth, Sarah Ciavarri explores lies of a particularly insidious sort--lies masquerading as truths. These lies can be so engrained in how we were raised, the culture we live in, and the type of thinking that has kept us safe that we don't notice how they inform our decisions and affect the way we lead, work, parent, and live. The lies Ciavarri examines aren't the obvious ones. They are sneaky--lies that can be benign, even helpful, such as "I should finish what I start," "People must like me," and "I'm responsible for it all." But these lies can keep us from owning our ideas and strengths, following a dream, confronting dysfunction, or enjoying deeper, more honest relationships. They can replace a sense of well-being and hope with regret and resentment.
Ciavarri tells engaging personal stories to help readers recognize seven common lies that leaders often tell themselves. She then demonstrates a three-step process for unmasking each lie: pay attention, examine, and apply the learning. We do better when we stop listening to the lies. God wants better for us, and we were created for better. Finding Our Way to the Truth shows us the way.
Fortress Press, 9781506456584, 136pp.
Publication Date: October 6, 2020
or
Not Currently Available for Direct Purchase