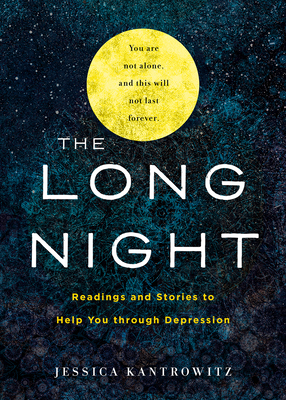 The Long Night
Readings and Stories to Help You through Depression
Hardcover

* Individual store prices may vary.
Description
When you're in the midst of terrible depression, the days and weeks can feel like an eternity. This book is for those who are in the long night of depression. It does not promise healing or deliverance; it is not a guide to praying away the depression. It is simply an attempt to sit next to you in the dark while you wait for the light to emerge.
Drawing on the wisdom of spiritual figures from the past and present--including Henri Nouwen, Thomas Merton, Barbara Brown Taylor, Bunmi Laditan, and many others--The Long Night is a comforting and inspirational companion for anyone in the midst of depression. Writer, editor, and minister Jessica Kantrowitz has been where you are. As a mentor and friend, she will walk with you on this journey toward life and light.
Fortress Press, 9781506456645, 200pp.
Publication Date: May 19, 2020