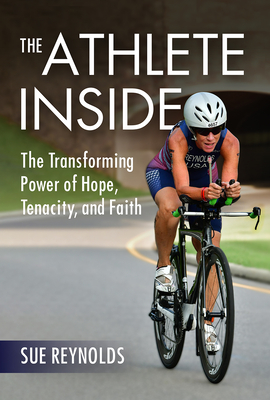 The Athlete Inside (Hardcover)
The Transforming Power of Hope, Tenacity, and Faith
Fortress Press, 9781506458809, 200pp.
Publication Date: April 28, 2020
* Individual store prices may vary.
Description
Four years ago, Sue Reynolds was morbidly obese at 335 pounds. After being on yo-yo diets almost all her life, she tried one more time without much hope for positive results. But this time was different. She was fed up with not being able to do things because of her size. She was tired of not being able to tie her own shoes, fit in restaurant booths, or walk more than a few feet. She was ready.The Athlete Inside follows Reynolds's journey as she lost 200 pounds and found an athlete hiding inside her body. From her first walk to the neighbor's mailbox to finishing sixth in the world at the Triathlon World Championship, Reynolds discovered the joy of conquering fear and pride to find that the best version of herself had been there all along.A world-class triathlete and a grandmother, Reynolds is proof that you can transform your life at any age. Her story is one of hope, tenacity, and faith, as she committed to doing whatever it took to be among the best triathletes in the world.