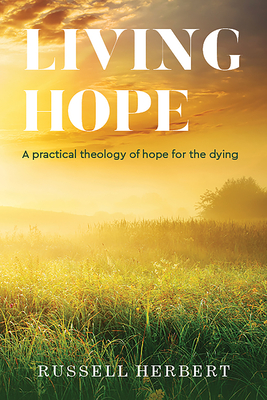 Living Hope
A practical theology of hope for the dying
Paperback

* Individual store prices may vary.
Description
Living Hope explores the meaning of Christian hope, its theology and psychology. It reflects on the sources of hope and wrestles with the concern for a hope that is not just a set of clich's, but which is engaging and realistic, suggesting practical ways of nurturing hope in those we care for. Russell Herbert argues that resurrection is central to Christian hope, drawing on the insights of psychology, nursing science and Jurgen Moltmann's theology of hope. The book integrates theological reflection with a number of case studies and practical suggestions for clergy and pastoral carers.
Augsburg Books, 9781506460055, 188pp.
Publication Date: May 19, 2020