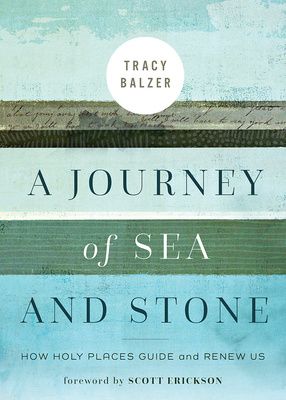 A Journey of Sea and Stone
How Holy Places Guide and Renew Us (Regnum Studies in Mission)
Paperback

* Individual store prices may vary.
Description
Over the last twenty years spiritual director, teacher, and pilgrim Tracy Balzer has made more than a dozen transatlantic visits to Scotland's Isle of Iona, welcoming the hallowed spaces of the island to sculpt, bend, and sustain her spiritually. ""It might be said that Iona has been my spiritual director,"" says Balzer, for with each visit she is freshly confronted by key questions of faith: Where is God? Who am I? What can I offer the world?
Set against the backdrop of Iona's deep Christian history and exquisite natural beauty, A Journey of Sea and Stone explores these questions, prompting each of us to reach for meaning in our daily lives and to consider the myriad ways God might be inviting us into something new. Tapping our innate desire to seek and find, to encounter God in creation and in the history of faithful people, Balzer guides us in our own journeys to cultivate and find sustenance and connection in sacred spaces.
Deep passages of reflection are complemented by rich illustrations reflecting the island's stunning terrain and Celtic heritage, providing spiritual seekers and armchair travelers a fresh entr'e into the world of the sacred, wherever they may be.
Broadleaf Books, 9781506464596, 208pp.
Publication Date: June 8, 2021
or
Not Currently Available for Direct Purchase