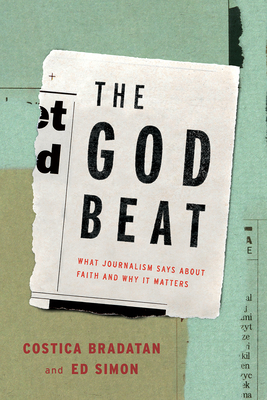 The God Beat
What Journalism Says about Faith and Why It Matters
Hardcover

* Individual store prices may vary.
Description
In the wake of the horrific 9/11 terrorist attacks we, as an increasingly secular nation, were reminded that religion is, for good and bad, still significant in the modern world. Alongside this new awareness, religion reporters adopted the tools of so-called New Journalists, reporters of the 1960s and '70s like Truman Capote and Joan Didion who inserted themselves into the stories they covered while borrowing the narrative tool kit of fiction to avail themselves of a deeper truth.
At the turn of the millennium, this personal, subjective, voice-driven New Religion Journalism was employed by young writers, willing to scrutinize questions of faith and doubt while taking God-talk seriously. Articles emerged from such journalists as Kelly Baker, Ann Neumann, Patrick Blanchfield, Jeff Kripal, and Meghan O'Gieblyn, characterized by their brash, innovative, daring, and stylistically sophisticated writing and an unprecedented willingness to detail their own interaction with faith (or their lack thereof).
The God Beat brings together some of the finest and most representative samples of this emerging genre. By curating and presenting them as part of a meaningful trend, this compellingly edited collection helps us understand how we talk about God in public spaces--and why it matters--in a whole new way.
Broadleaf Books, 9781506465777, 225pp.
Publication Date: June 8, 2021
or
Not Currently Available for Direct Purchase