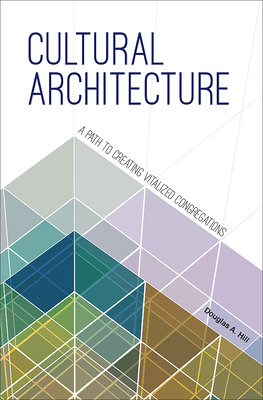 Cultural Architecture
A Path to Creating Vitalized Congregations
Paperback

* Individual store prices may vary.
Description
Cultural Architecture: A Path to Creating Vitalized Congregations, by Douglas A. Hill, shifts the conversation about congregational vitality squarely onto cultural development. Hill makes the case that Jesus's concern was for generating a human culture that produces life for all and that the church is to serve as the foundation for such a culture. Hill utilizes insights from the fields of Bible/theology, ecclesiology, organizational intelligence, anthropology, and psychology. His integration of theory and examples for practical application guide congregational leaders in becoming culturally aware as they engage in strategic congregational development. Hill casts a vision that he calls "anchor church" in which vitalized congregations apply his system of cultural architecture while accompanying struggling congregations on a path toward redevelopment. He also provides vision for how denominations and judicatories can support congregations in their quest for vitality.
Cultural Architecture: A Path to Creating Vitalized Congregations serves to assist pastors and leaders as they guide their congregations through the painstaking and intensive process of redevelopment. It provides hands-on tools to guide congregational leaders in creating vision, core values, and strategic plans. It is a valuable resource to professors of practical theology and internship supervisors as they instruct students in organizational development. Judicatory leaders can utilize this book for training their pastors and leaders in cultural awareness as it relates to congregational development. Although Hill's approach is grounded in his experiences within the Evangelical Lutheran Church in America, his systems for cultural architecture can be applied to congregations of any denomination.
Fortress Press, 9781506466972, 222pp.
Publication Date: January 26, 2021
or
Not Currently Available for Direct Purchase