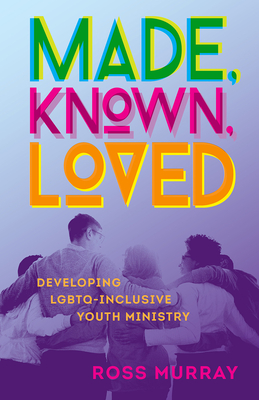 Made, Known, Loved
Developing LGBTQ-Inclusive Youth Ministry
Paperback

* Individual store prices may vary.
Description
⪦p>Through the debates about the inclusion of LGBTQ people in the life of the church, one overlooked community is LGBTQ youth. ⪦i>Made, Known, Loved: Developing LGBTQ-Inclusive Youth Ministry⪦/i> builds on experience and wisdom cultivated through The Naming Project, a ministry created at the intersection of youth, faith, and LGBTQ identity.⪦/p>
⪦p>Formed at a time when the overlap of such categories was unthinkable, The Naming Project provides a place where youth of all sexual orientations and gender identities can be safe and affirmed in their identity and faith. Because of that foundational work, other pastors and youth ministers often reach out to leaders of The Naming Project with their questions about LBGTQ-inclusive youth ministry. ⪦i>Made, Known, Loved⪦/i> provides the guidance these leaders have been asking for.⪦/p>
⪦p>The book first helps congregation leaders and parents examine the values of the congregation and youth group. It focuses on keeping young people, including LGBTQ youth, safe and helping them feel respected and see themselves as beloved children of God. The book also provides a how-to manual for LGBTQ-inclusive youth ministry, sharing the best procedures and practices from the fifteen-plus years of The Naming Project's ministry, including its ongoing summer camp.⪦/p>
⪦p>⪦i>Made, Known, Loved⪦/i> shows congregations how to create a program that affirms LGBTQ youth in their faith and their identity, accepts and welcomes diverse sexual orientations and gender identities, and equips future leaders for the church and the LGBTQ community.⪦/p>
Fortress Press, 9781506468006, 240pp.
Publication Date: April 20, 2021