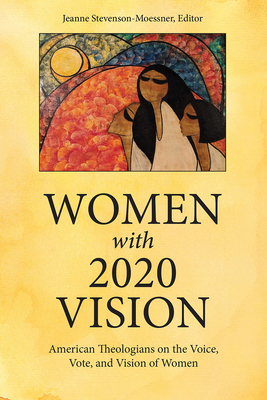 Women with 2020 Vision
American Theologians on the Voice, Vote, and Vision of Women
Paperback

* Individual store prices may vary.
Description
Women haven't always had the right to vote. From such diverse voices as John Stuart Mill and Cokie Roberts, the absolute right of both women and men to vote has been affirmed. And yet, resistance to women's suffrage even by women themselves has a long and painful history. In this exciting volume, thirteen theologians and religious leaders in America look back at the historic victory in 1920 when women in the United States won the right to vote. They then assess the current situation and speak into the future.
Women with 2020 Vision: American Theologians on the Voice, Vote, and Vision of Women commemorates the 100th anniversary of women in the United States obtaining the right to vote, a story that must be told and retold and reflected upon in light of the current sociopolitical-theological realities.
Fortress Press, 9781506468136, 280pp.
Publication Date: October 6, 2020