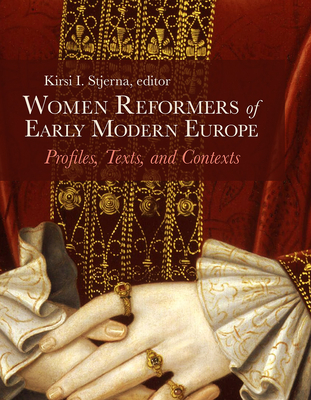 Women Reformers of Early Modern Europe
Profiles, Texts, and Contexts
Hardcover

* Individual store prices may vary.
Description
Women Reformers of Early Modern Europe provides an expansive view of women negotiating their faith, voice, and agency in the religious and cultural scene of the sixteenth-century reformations. Women from different geographic contexts (Germany, France, Spain, Italy, Holland, and Scandinavia) and from a broad spectrum of vocations and social standings are highlighted along with examples of their original writings in English translation (in some cases brand new).
An international, interdisciplinary cohort of over thirty scholars provide cutting-edge scholarship on women, religion, and gender in the sixteenth-century reformation context. Chapters interpret historical sources relevant to the women in question and provide original material for a deeper understanding of each woman's specific negotiations about her faith and religious preferences, as well as about her specific options--as a woman.
Most of the women in the book left a written record, providing a valuable window into women's spirituality and theology. Gender questions are engaged throughout the chapters that provide irrefutable evidence of women's essential roles in the reception and implementation of the Protestant confessions. An important voice comes from women who defended their right to profess Catholic faith.
Thematic articles enhance the analysis of the roles, experiences, and contributions of individual women in different contexts and positions vis- -vis reformation teachings. Women stand out as writers, theologians, historians, biblical interpreters, publishers, hymnwriters, rulers, pastoral care givers, defenders of justice, "heretics," rebels, midwives, mothers, and friends.
The tone of the volume is scholarly but invites a broad spectrum of readers who have varying levels of background knowledge. It is especially suitable as a textbook or as a reference guide in different disciplines (reformation studies, church history, theological history, gender scholarship, early modern and sixteenth-century studies; and language studies).
Fortress Press, 9781506468716, 432pp.
Publication Date: October 4, 2022