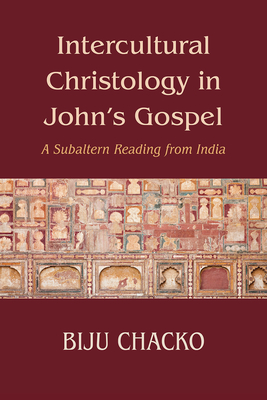 Intercultural Christology in John's Gospel
A Subaltern Reading from India
Paperback

* Individual store prices may vary.
Description
Christology with a planetary vision, blurring the boundaries and breaking the rhetoric of polarities of domination and exclusion, is the need of the hour. It is only by taking seriously these two dimensions (intercultural and subaltern) that christological articulations can be made intelligible, understandable, and relevant. Intercultural Christology in John's Gospel unravels the intercultural intersections and subaltern dimensions of John's Christology.
John's Christology, crossing the boundaries of traditional Messianic categories of Judaism, even while echoing those traditions in an intercultural milieu, and creating a hybrid space of inter by blurring the categories of above and below, gives an impetus for developing such new expressions in any given subaltern context. Christological articulation in John has a multidimensional orientation: toward God, world, and life. Therefore, John's Christology could be termed a Christology with a planetary vision.
John's Gospel articulates its Christology through an intercultural route from a subaltern negotiating space. The Johannine Messiah is a subaltern Messiah, and the Johannine community is a subaltern community. The evangelist is not the one who collaborated with the colonizers. Therefore, the text cannot be treated as a colonial document, as some of the postcolonial readers do. Rather the evangelist resists and disrupts, even while resonating with the surrounding linguistic and conceptual milieu. Therefore, a hermeneutical framework of intercultural resonance and subaltern subversive rhetoric is a key to unlock the Gospel. Such a hermeneutical approach is a viable option in any subaltern context.
Fortress Press, 9781506480695, 256pp.
Publication Date: July 19, 2022