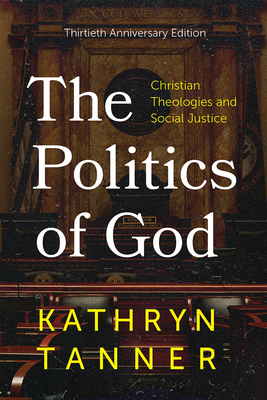 The Politics of God
Christian Theologies and Social Justice, Thirtieth Anniversary Edition
Hardcover

* Individual store prices may vary.
Description
Thirty years ago, Kathryn Tanner put forward a daring proposal. Traditional Christian theologies, she insisted, can be a source of political transformation rather than a sponsor of the status quo. Through a rigorous analysis of Christian beliefs in their historical, theological, and social diversity, Tanner connects belief to attitudes and action and shows how doctrines can relate to each other, to social systems, and to ethical behavior.
Drawing on the theologies of divine transcendence and creation that animate and organize so much of her work, The Politics of God frees traditional theology from its captivity to unjust rulers and systems and unleashes its radical potential for liberation, empowerment, and the pursuit of a just society.
This anniversary edition includes a major new preface, in which Tanner addresses the changes in the social and political situation that have accumulated in the decades since the book's publication and resituates her argument for a new generation of theologians and activists.
Fortress Press, 9781506481951, 240pp.
Publication Date: November 15, 2022