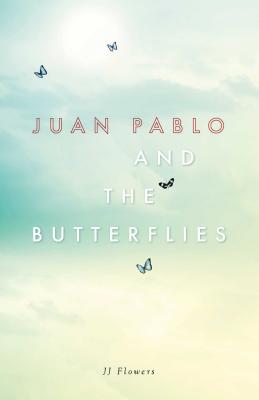 Juan Pablo and the Butterflies
Hardcover

* Individual store prices may vary.
Description
After facing a vicious drug cartel in Mexico's Monarch Butterfly sanctuary, Juan Pablo and his best friend Rocio risk everything and try to escape the cartel's henchmen—determined to pursue them at all costs—by following the butterflies' migration all the way to California.

Juan Pablo lives in El Rosario, Mexico's butterfly sanctuary, where millions of winged creatures gather together in one magical place. It is his home, his life.

He loves his music, the butterflies, and his grandmother, who has fallen fatally ill—which is why he can't leave, even when a nefarious drug cartel overtakes the town. But the threat of the cartel becomes ever more menacing, finally endangering the life of his best friend Rocio, the girl he loves. In a heroic act of desperation to save her, Juan Pablo poisons eight members of the cartel.

Together, Juan Pablo and Rocio flee, following the instructions his grandmother gave before she took her last breath: Follow the migration of the butterflies, where someone will be waiting for you.

But are they following the wings of freedom? Or death?
Praise For Juan Pablo and the Butterflies…
"The novel delves into a variety of hardships … the content is powerful. Flowers delivers a … touching contemporary novel that is … relevant in its treatment of drug-trafficking, immigration, and human rights issues."
— Kirkus Reviews

In the otherwise quiet butterfly sanctuary of El Rosario, Mexico, Juan Pablo (JP), a thoughtful teen who loves playing his violin, recognizes the sound of drug traffickers that have taken over his town. His abuela, a doctor and naturalist, lies on her deathbed, from which she directs him to follow the butterflies' migration to Pacific Grove, California. First, though, JP takes desperate measures to save his dearest friend, Rocio, from his town's violent drug dealers. His actions yield a more dangerous result thananticipated, and JP must use his talent, wit, and abuela's sage words to get himself and Rocio to safety. A thrilling series of events ensue that keep the reader wondering if the teens will make it to California alive. An abundance of heart-pounding action makes this a page-turner that adroitly deals with immigration, drug trafficking, and human rights issues. The story's violence is offset by remembered conversations with abuela—both amusing and insightful—and the tender relationship between two young adults who have spent their lives together.
— Booklist
Simon & Schuster Books for Young Readers, 9781507202142, 224pp.
Publication Date: May 9, 2017
About the Author
JJ Flowers is the author of Juan Pablo and the Butterflies, a Simon & Schuster book.
or
Not Currently Available for Direct Purchase