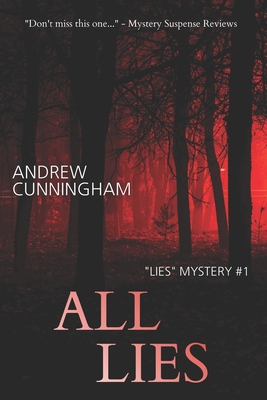 All Lies (Paperback)
Createspace Independent Publishing Platform, 9781507801666, 298pp.
Publication Date: February 7, 2015
* Individual store prices may vary.
Description
"I come from a long line of idiots." Those were the last words his father uttered before dying, and from what he knew of his family tree and the unfortunate end that came to so many of his ancestors, Del Honeycutt couldn't disagree. What he didn't know was that his family held dark secrets-secrets that were about to come crashing down upon him. A seemingly innocent date gone tragically wrong plunges Del into a web of murder, lies, greed, and a hidden fortune dating back to a crime committed 85 years earlier by his great-grandfather. Accompanied by Sabrina, the sister of Del's brutally murdered date, a violent journey of discovery and fear begins. Pursued by vicious killers intent on eliminating anyone with knowledge of the 85-year-old crime, their only hope of survival is to find the reasons behind the original crime and why, decades later, someone is still willing to kill to keep it hidden. But Sabrina is concealing a monstrous lie of her own. Is she who she says she is? By the author of the Amazon bestselling thriller Wisdom Spring.
About the Author
Andrew Cunningham is the author of the Amazon bestselling thriller Wisdom Spring and the mystery All Lies, as well as the post-apocalyptic Eden Rising Trilogy: Eden Rising, Eden Lost, and Eden's Legacy (due December 2015). He is currently working on a disaster novel set on Cape Cod. As A.R. Cunningham, he has written the Arthur MacArthur series of mysteries for children. Born in England, Andrew was a long-time resident of Cape Cod. He now lives with his wife in Florida. Please visit his website at arcnovels.com, and his Facebook page at Author Andrew Cunningham.
Praise For All Lies…
"Six Stars!!!! ... a well-crafted mystery ... bitingly witty. An outstanding novel." Robert Steven Thomas, author of Intelligent Intervention, and an Amazon Top 500 Reviewer.