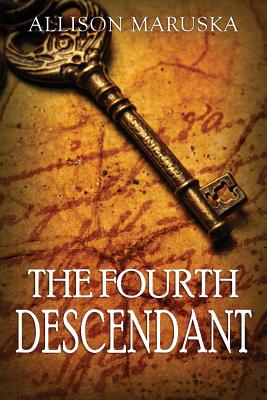 The Fourth Descendant (Paperback)
Createspace Independent Publishing Platform, 9781507809846, 228pp.
Publication Date: January 30, 2015
* Individual store prices may vary.
Description
When Michelle receives a call from a Richmond historian, she sees the chance for a much-needed adventure. All she has to do is find a century-old key. Three others - a guitarist, an engineer, and a retiree - receive similar calls. Each family possesses a key to a four-lock safe found buried in a Virginia courthouse, though their connection is as mysterious as the safe itself. Their ancestors should not have interacted, had no apparent reason to bury the safe, and should not have disappeared thereafter. Bearing their keys, Michelle and the other descendants converge in the courthouse basement and open the safe, revealing the truth about their ancestors - a truth stranger, more deadly, and potentially more world-changing than any of them could have imagined. Now it's up to them to keep their discovery out of the wrong hands.
About the Author
Allison Maruska started her writing adventure in 2012 as a humor blogger. She wrote her first novel, a Young Adult mystery called Project Renovatio, due to be released in 2015. While it has gone through the process of traditional publishing, Allison continued working on other projects, including The Fourth Descendant and posting on her blog. Allison is a certified interventionist at an elementary school in her area. She's a wife, mom, coffee and wine consumer, and owl enthusiast.