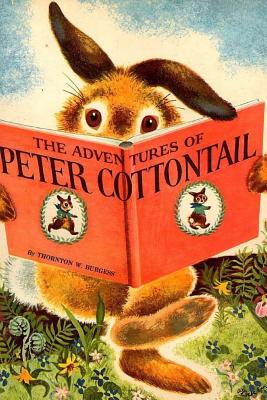 The Adventures Of Peter Cottontail
Paperback

* Individual store prices may vary.
Other Editions of This Title:
Paperback (5/7/2011)
Paperback (7/5/2018)
Paperback (12/29/2020)
Paperback (12/11/1991)
Hardcover (5/21/2019)
Paperback (3/1/2017)
Library Binding (1/1/2018)
Hardcover (6/1/2010)
Description
PETER RABBIT Peter Rabbit I don't see what Mother Nature ever gave me such a common sounding name as that for. People laugh at me, but if I had a fine sounding name they wouldn't laugh. Some folks say that a name doesn't amount to anything, but it does. If I should do some wonderful thing, nobody would think anything of it. No, Sir, nobody would think anything of it at all just because-why just because it was done by Peter Rabbit." Peter was talking out loud, but he was talking to himself. He sat in the dear Old Briar-patch with an ugly scowl on his usually happy face. The sun was shining, the Merry Little Breezes of Old Mother West Wind were dancing over the Green Meadows, the birds were singing, and happiness, the glad, joyous happiness of springtime, was everywhere but in Peter Rabbit's heart. There there seeded to be no room for anything but discontent. And such foolish discontent-discontent with his name And yet, do you know, there are lots of people just as foolish as Peter Rabbit.
Createspace Independent Publishing Platform, 9781507820711, 46pp.
Publication Date: November 10, 1914