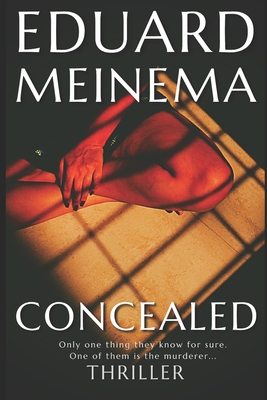 Concealed (Paperback)
Createspace Independent Publishing Platform, 9781508429968, 212pp.
Publication Date: December 21, 2016
* Individual store prices may vary.
Description
They were young. Hardly men at the time. Their mission: highly classified. To them it was no more than an adventure. But reality was harsh and relentless. Terrible doubts assailed them. Even though the army hushed it all up professionally, these men would never forget. They shared a secret. A secret they would hide for the outer world. That was twenty years ago. Now someone is brutally murdering them one by one. The offender is systematically elimining the former members of their team. The only way to survive is to cooperate. After all these years they have to rely on each other again. Have to trust each other again. They must find the assassin, before he will murder them all. Only one thing they know for sure. One of them is the murderer...