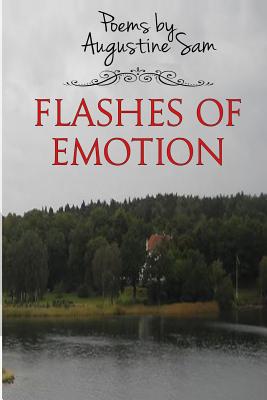 Flashes of Emotion (Paperback)
Createspace Independent Publishing Platform, 9781508480402, 188pp.
Publication Date: February 14, 2015
* Individual store prices may vary.
Description
From the Editors' Choice Award-winning poet & the 2015 Book Award finalist: AN ELECTRIFYING POETRY COLLECTION WITH A RAW EDGE Flashes of Emotion, a book of romantic poetry, is both timely and timeless. A selection that allows us to tap into the poet's insights on a wide variety of topics from life and love to death and drudgery, this is contemporary poetry with a classical edge, highlighting a lively, refreshing, and innovative style - a "must have" for anyone who has ever experienced love, pain, defeat, or joy...
About the Author
Augustine Sam is a journalist by profession, a novelist by choice, and a poet by chance. A bilingual writer and an award-winning poet, he is a member of the U.K. Chartered Institute of Journalists. He was formerly a Special Desk editor at THISDAY newspapers, an influential Third World daily first published with the Financial Times of London. He later became a correspondent for Central Europe. He was the winner of the Editors' Choice Award in the North America Open Poetry Contest, sponsored by the National Library of Poetry, USA and was invited to be inducted into the International Society of Poets. He won the Merit Award from this society as well as having his poems published in two international anthologies: Measures of the Heart & Sounds of Silence. Augustine's complete collection of poems, Flashes of Emotion, listed on BookAwards.com, was the 2015 Finalist in the International Book Award Contest. His debut novel, Take Back the Memory, a thought-provoking women's fiction, and his mystery/thriller, The Conspiracy of Silence, were both awarded the prestigious Readers' Favorite 5-star seals.