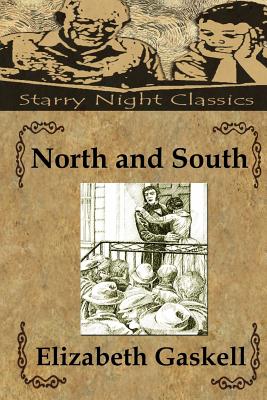 North and South
Paperback

* Individual store prices may vary.
Other Editions of This Title:
Paperback (2/5/2021)
Paperback (2/5/2018)
Paperback (7/14/2020)
Paperback (2/5/2021)
Paperback (3/15/2016)
Paperback (2/25/2020)
Paperback (2/9/2018)
Paperback (9/2/1854)
Paperback (6/20/2020)
Paperback (7/25/2014)
Paperback (3/2/2020)
Paperback (11/17/2011)
Paperback (8/20/2017)
Paperback (7/16/2020)
Paperback (6/15/2012)
Paperback (5/4/2012)
Paperback (12/28/2013)
Description
Join us for a compelling love story, and a clash between the pursuit of profit and human ideals. When Margaret's family moves from their comfortable home, to an industrial town, she slowly becomes aware of the poverty and suffering of the local mill workers. Her sense of social justice is challenged by her relationship with John Thornton, the owner of the mill. This is Gaskell's best-known novel, having been made into a movie twice.
Createspace Independent Publishing Platform, 9781508502180, 506pp.
Publication Date: February 15, 2015
About the Author
Elizabeth Cleghorn Gaskell was born Elizabeth Stevenson on September 29, 1810, in Chelsea, London, England, the youngest of eight children, though only she and one brother survived infancy. After her mother died, a year later, Elizabeth was send to live with her mother's sister in Knutsford, Cheshire. When she was 17, her brother went missing, while in the Merchant Navy, on an expedition to India. In 1832, Elizabeth married Unitarian minister, William Gaskell. They had six children. By 1836, she had co-authored a book of poems with her husband, followed by other works, under the name Mrs. Gaskell. Her first novel, "Mary Barton," was published in 1848. In 1850, the family moved to Manchester, where they became friends with Charles Dickens, Charlotte Bronte, and Harriet Beecher Stowe. She wrote "The Life of Charlotte Bronte" in 1857, at the request of Charlotte's father. After finishing work on her last novel, "Wives and Daughters," Elizabeth was visiting Holybourne, Hampshire, when she died of a sudden heart attack, on November 12, 1865, at the age of 55. The book was published early the following year. A memorial was dedicated to Gaskell in 2010, in Poet's Corner in Westminster Abbey, above the tomb of Geoffrey Chaucer.